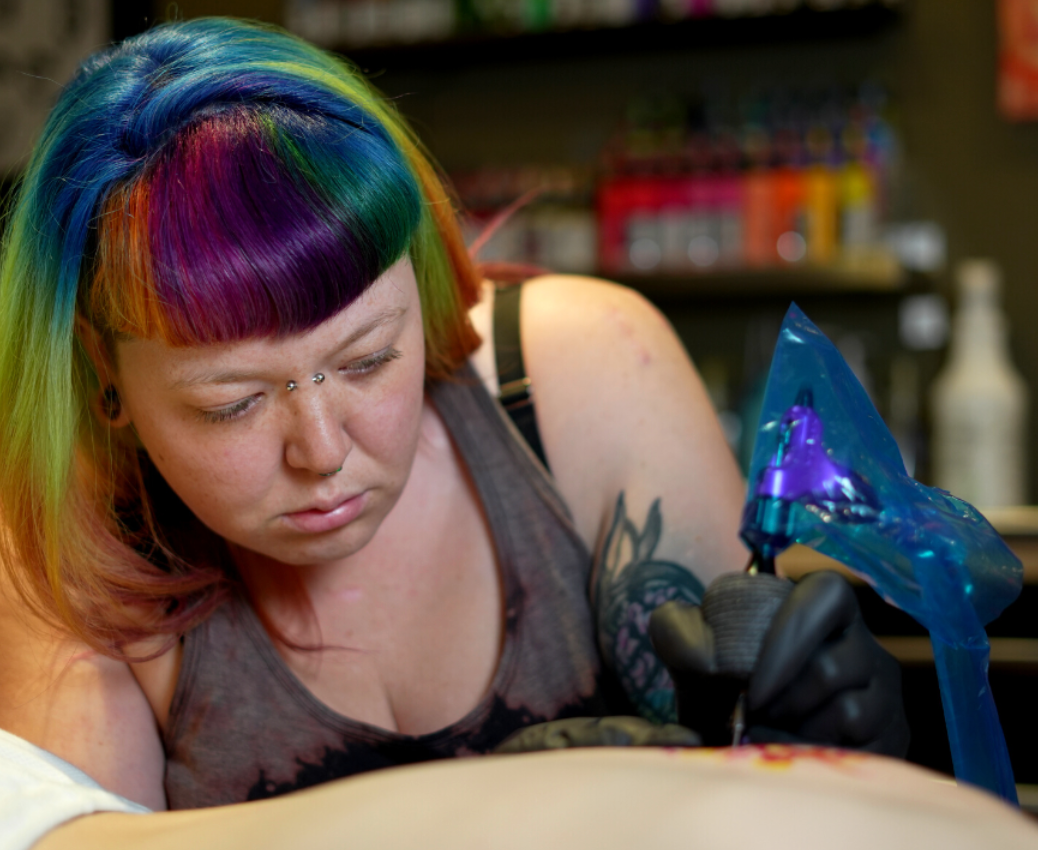 Janet
Let's just start with saying Janet's personality
is just as colorful as her tattoos! She is a ton of fun and talent all rolled
into one!
Tattooing for just under 10 years, Janet is very
well known for her bright, colorful whimsical tattoos, from watercolor to color
realism, she does it! Now don't sleep on her black and gray which is equally
awesome. There really is nothing that she can't do! 
You can always expect a wow factor with Janet,
she does everything to the fullest!
IG @dammitjanettattoos
INSTAGRAM